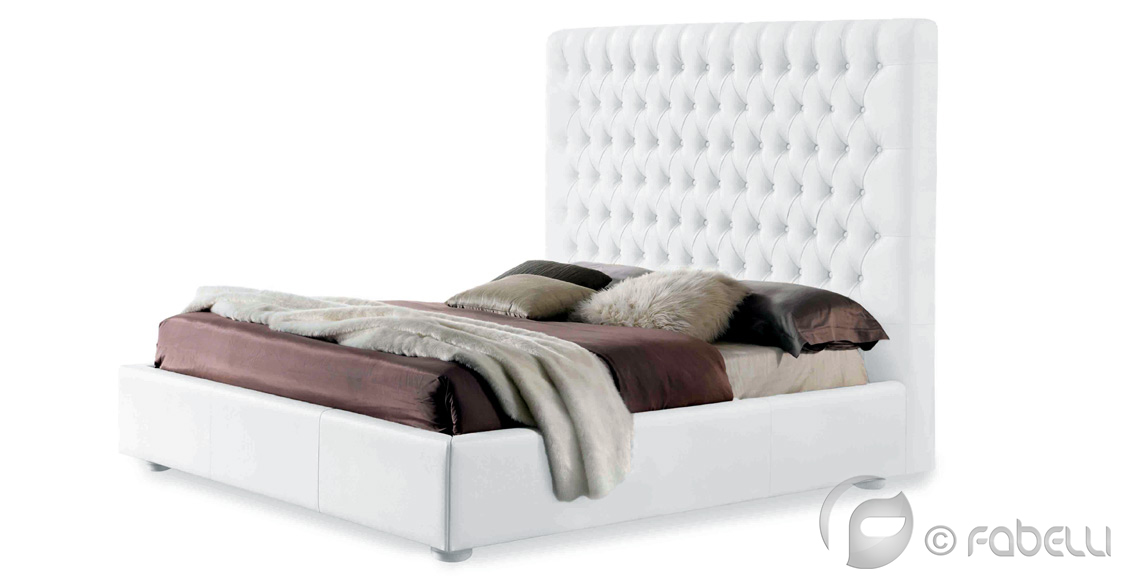 Colossal Construction
The highlight of this sophisticated modern classic bed design is its tall, leather tufted headboard. The headboard is skilfully finished in superb European craftsmanship with a deep tufted pattern using plentiful buttons, evenly spaced to form a diamond pattern pleasing to the eye. The durable, deluxe wood platform, including the footboard, is constructed along clean lines and is nominally raised off the floor by four disc feet. The plush leather headboard completes the look, adding a reserved glamour to a bed of classic and comfortable proportions.
Configuration
King: 84″wide – 91″long – 64″high
Cal King: 80″wide – 95″long – 64″high
Queen: 68″wide – 91″long – 64″high
Box Measurements – Shipping Specifications
Queen Headboard: 63″ w | 69″h | 7″d
Footboard & Rails: 13″ w | 84″h | 11″d
Wooden Platform: 21.5″ w | 2.5″h | 81.5″d
King Headboard: 63.5″ w | 85″h | 11″d
Footboard & Rails: 16″ w | 86″h | 11″d
Wooden Platform: 26.5″ w | 2″h | 82″d
Material
Genuine leather, vinpelle, similpelle and fabric.
Chose from over 25 different colors.
Options
Available with storage unit.
Adjustable height platform.