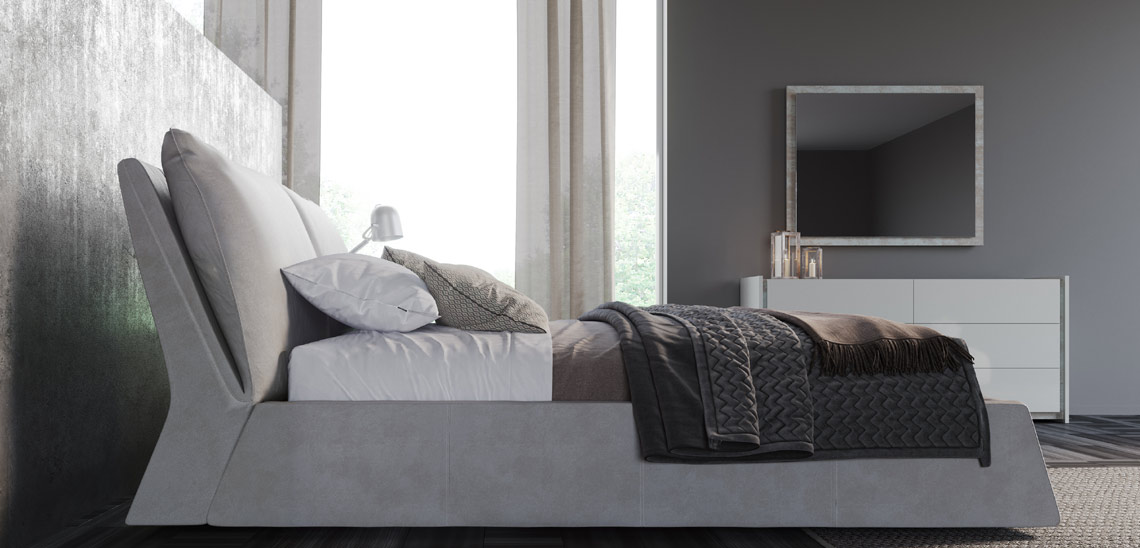 Lustrous and Exclusive
A modern designer bed that doesn't sacrifice comfort for style. The plushly padded headboard, sectioned in a two-tone (option) color context for maximum styling, flows seamlessly into the angled base. The platform is slightly wider at the base, making this bed as stable as it is stylish. The combination of its sleek, minimalist style and sectioned headboard design make this bed a completely unique piece of furniture, suitable for high-end consumers with modern tastes.

100% Original Italian Design by Fabelli! Available in our direct container program from Italy or our warehouse in South Florida in grey or white.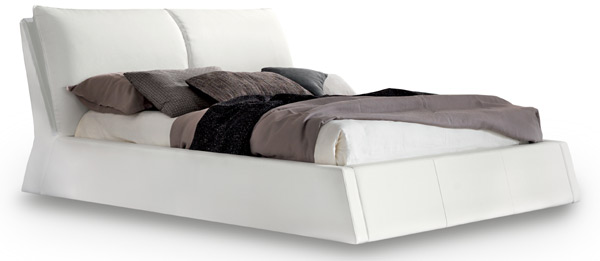 Configuration
King: 78″wide – 98″long – 43″high
Queen: 68″wide – 98″long – 43″high
Box Measurements – Shipping Specifications
Queen Headboard: 69″ w | 41″h | 14″d
Footboard & Rails: 93″ w | 15″h | 14″d
Wooden Platform: 21″ w | 2.5″h | 81.5″d
King Headboard: 85″ w | 40″h | 14.5″d
Footboard & Rails: 94″ w | 15″h | 13.5″d
Wooden Platform: 26.5″ w | 2″h | 82″d
Material
Vinpelle, ecopelle and fabric.
Chose from a variety of different colors.
Options & Configurations
This bed has an adjustable height platform to accommodate various mattress sizes. As a platform bed, only a mattress is required and box-springs cannot be installed.