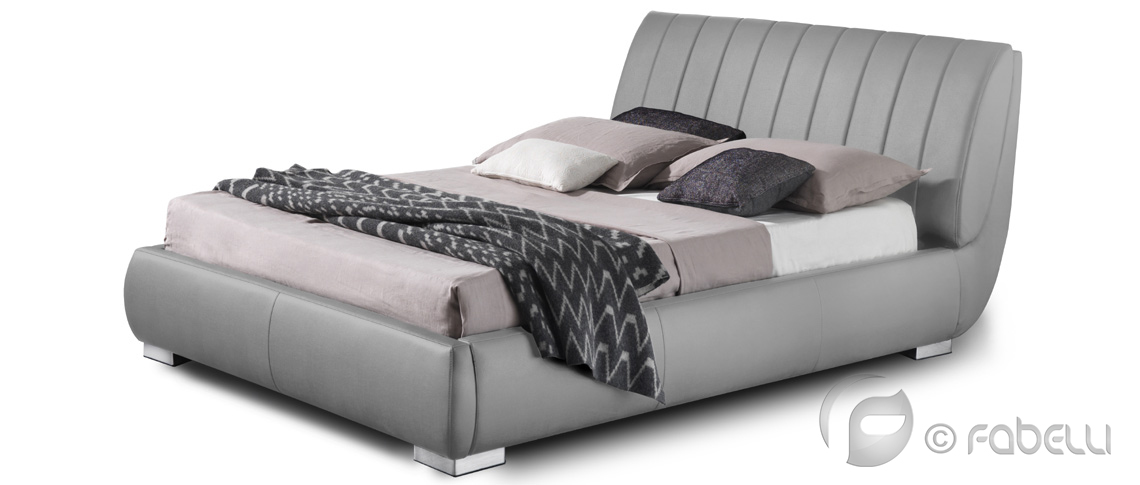 Sleek and Romantic
A modern and updated contemporary design with all the comfort and durability of a classic. The Alba bed features design elements that combine the best of contemporary and mid-century furniture. The inclined headboard, detailed with vertical striping, is complemented by similar vertical accents on the richly padded platform base. Sturdy aluminum feet give this bed a cutting-edge, high-end designer touch. This design is perfect for consumers interested in a taste of modern styling. Available through our quick ship program.
Configuration
King: 85″wide – 95.5″long – 41″high
Cal King: 81″wide – 99.5″long – 41″high
Queen: 68.5″wide – 95.5″long – 41″high
Box Measurements – Shipping Specifications
Queen Headboard: 70.5″ w | 41.5″h | 13″d
Footboard & Rails: 83.5″ w | 13.5″h | 13.1/8″d
Wooden Platform: 21.5″ w | 2.5″h | 81.5″d
King Headboard: 87.5″ w | 41″h | 13″d
Footboard & Rails: 83″ w | 13″h | 13″d
Wooden Platform: 26.5″ w | 2″h | 82″d
Material
Vinpelle, ecopelle and fabric.
Chose from a variety of different colors.
Options & Configurations
This bed has an adjustable height platform to accommodate various mattress sizes. As a platform bed, only a mattress is required and box-springs cannot be installed.